Description
Some call it grumbling, some perfectionism. Either way, there's not much point unless it amounts to something.
Complaining is silly. Hence this big bold reminder: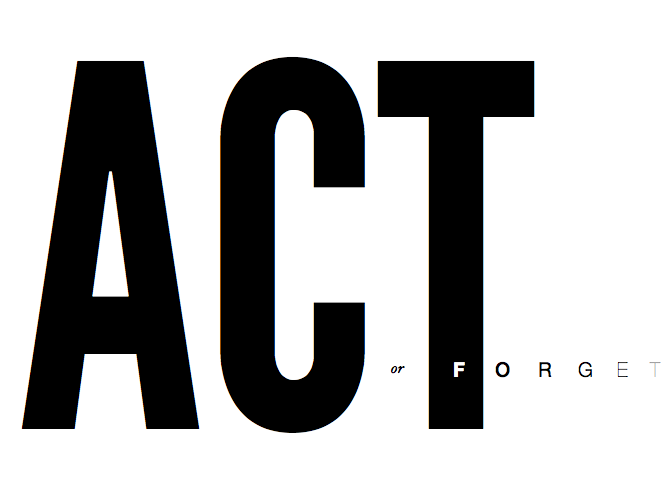 As a tribute to one of my favourite quotes:
Complaining is silly. Either act or forget.
Heard first at Stefan Sagmeister's TED talk, which itself is an excerpt from his beautifully designed Things I have learned in my life so far book.
---
The one page complainingissilly.com has actually been out for quite sometime now. I'm just a few years late in documenting it here.
This project was a nice opportunity to experiment with (what were then cutting edge) CSS properties such as @font-face and CSS gradients. 'Act' is set in The League of Movable Type's freely available League Gothic font, whereas that little play button on the bottom right corner activates a fun lava lamp like animation on the entire page.
Also included are desktop and smartphone wallpapers for those of you that would rather not forget.
---