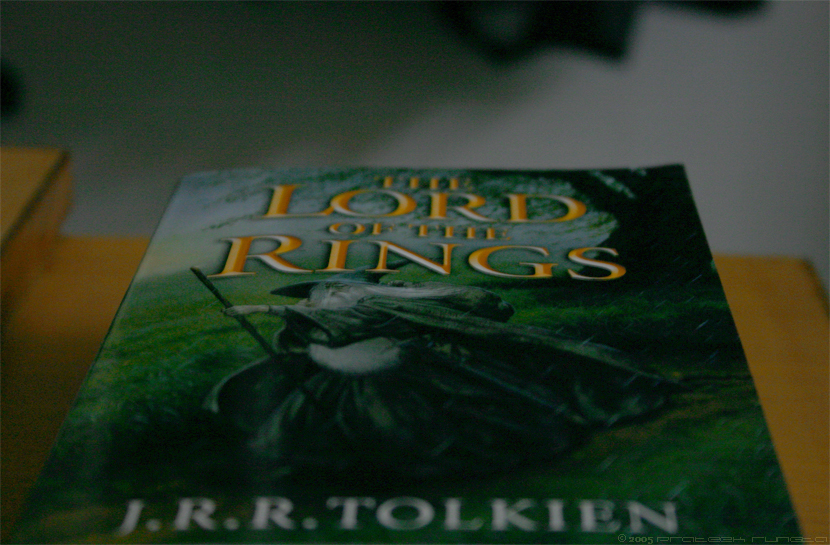 Friday, April 01, 2005
Canon EOS 300D | 55.0mm | 1/8s | f/5.6 | ISO 400

The Lord of the Rings
B'days are fun, especially if its your b'day and you had to stand on the chair at TGIF and dance to the tune of the waiters and then blow the candle on the table from your position on the chair.
This, by the way, is my B'day present. Thank you very much Amit (Agarwal), Rohit, Varenya and Sumit, I'd been wanting to read this one from such a long time.
P.S. - If you're wondering, today was not my b'day although I did, alongwith Amit (Behera), celebrate it today.