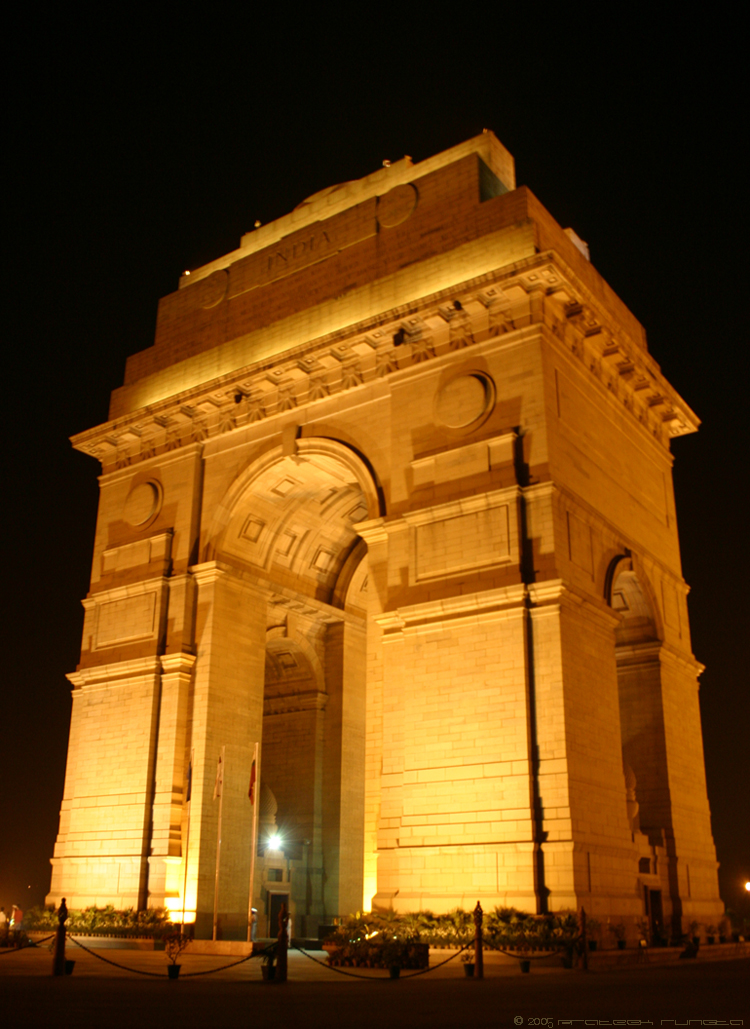 Thursday, April 14, 2005
Canon EOS 300D | 21.0mm | 1/4s | f/5.0 | ISO 400

Thus do I pass one phase and enter the next.
A bit about the Gate for those unaware of it: The India Gate stands at Rajpath, New Delhi facing the Rashrapati Bhavan (residence of the President of India) and was completed in 1931. Inscribed on the top, below the word INDIA is:
"To the dead of the Indian armies who fell honoured in France and Flanders Mesopotamia and Persia East Africa Gallipoli and elsewhere in the near and the far-east and in sacred memory also of those whose names are recorded and who fell in India or the north-west frontier and during the Third Afgan War."
The walls of the Gate bear the names of the soldiers and under it has been burning the Amar Jawan Jyoti (the eternal soldier's flame, not visible in this picture) since 1971. Also the Republic Day (26th of January) function starts from the India Gate with the Prime minister paying a tribute to the martyred soldiers.