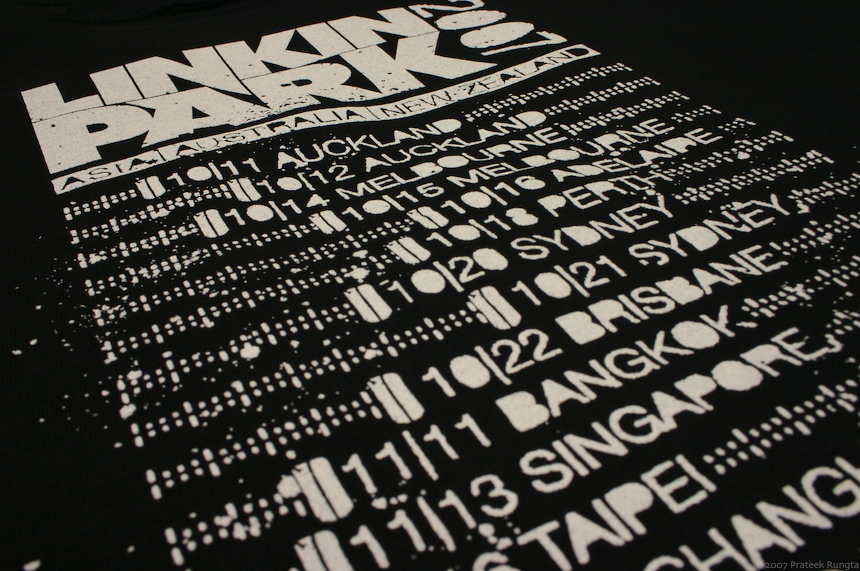 Monday, October 15, 2007
Canon EOS 300D | 22.0mm | 1/2s | f/13.0 | ISO 400

I Bled It Out
Like I've been telling whomever I can, I've got a practical, a presentation, an assignment and an exam to get through by Thursday evening. So I decided to go and watch Linkin Park rock Rod Laver Arena here at Melbourne (and rock they did).
Of course I would've preferred posting photos from the concert rather than the back of a tee I bought but trust me, my cellphone's camera sucks big time. So, content yourself with a strip of scaled down blurred images.
Update: Found a video of the (totally awesome) opening.