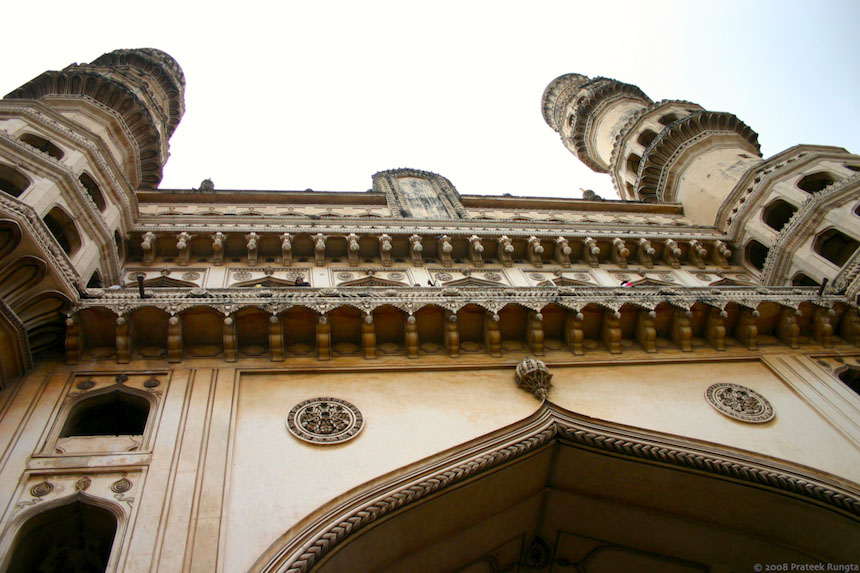 Monday, April 28, 2008
Canon EOS 300D | 18.0mm | 1/1600s | f/3.5 | ISO 400 | Flash Off

Tall and proud or dirty, not maintained and in ruins?
The west face of what is without doubt the symbol of Hyderabad — the Charminar. This post has been long overdue.
Charminar, like scores of other monuments in India is a fine piece of architecture, with a lot of history and culture. That it looks so splendid in spite of the negligent care it receives is a testament to its makers (although I wonder what they had against smaller sized steps). It is sad to see how little is being done to preserve these invaluable assets and simply infuriating to see drainage pipes jutting out of the structure.