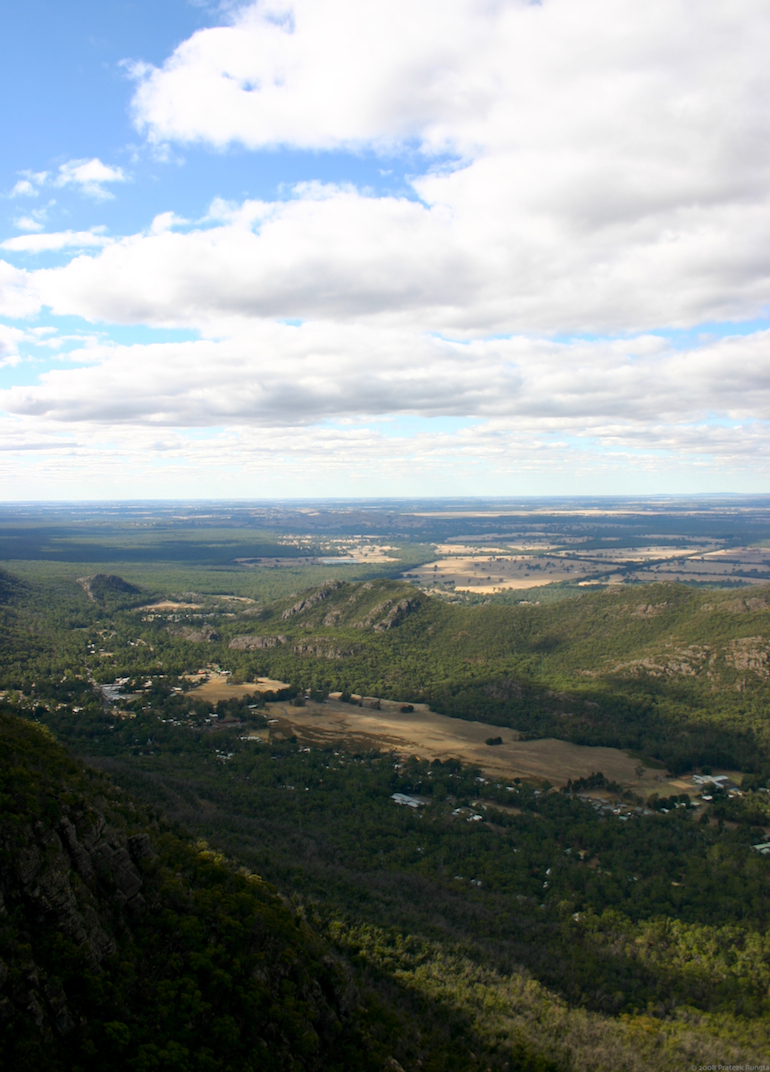 Tuesday, April 08, 2008
Canon EOS 300D | 18.0mm | 1/400s | f/5.6 | ISO 100 | Flash Off

Elf eyes
The Grampians as seen from the Pinnacle. Went there during my mid–semester break. The place is a hiker's heaven, and it was too bad that we were there only for a couple of hours. I guess that's good excuse for another trip ;).
Unfortunately, I screwed up most of the photos I took during the trip, so you'll have to trust me when I say that its a great wilderness with everything that you'd expect from a great wilderness – forests, wildlife, rock formations, mountains and history.
Move your mouse over the panorama below for a wider view, or check out a bigger version of the panorama (and a smaller version of the photo above) on flickr.