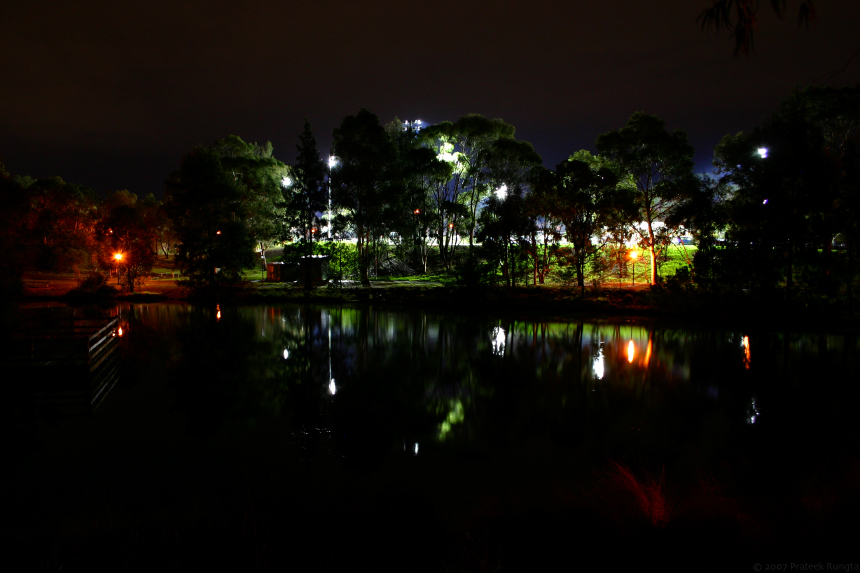 Friday, May 18, 2007
Canon EOS 300D | 18.0mm | 3.2s | f/5.6 | ISO 400 | Flash Off

The One Hundredth
My photoblog finally scores a century with its 100th post! I've been waiting for this one from a long time, although had things gone my way - this post would've been a few more days late.
So what had been delaying this post you may ask. My desire to make it special I say - special to me at the very least. If you've read this far, you probably would have noticed that the site has been redesigned. I love this new design of mine and have been itching to share it with all you wonderful visitors for a long time. Its just that I rewrote about 95% of the code - the front and back end and that took time. To be fair, there are still a few unchecked items on my checklist such as the search box, the links page etc. and you'll get 404s if you try any of the old URLs, which is why I said that had it been my way, there would've been a little more delay.
This brings us to why I did end up posting today instead. I'm an Apple fanboy - a big one. I'm also a developer and three-years-down-the-line Software Engineer. I'm also one of the recipients of AUC's WWDC 2007 Student Scholarship. I'm also an Indian passport holder studying in Australia and unfortunately I'm also the one who was denied a Visa to visit the US for a week to attend WWDC 2007, at around 1pm earlier today. What has this got to do we me posting earlier than planned? I just wanted to do something that was guaranteed to make me happy.
Biggest irony of it all? I was wearing a Google T-shirt which had the following on the back - I'm Feeling Lucky!
–Rungta