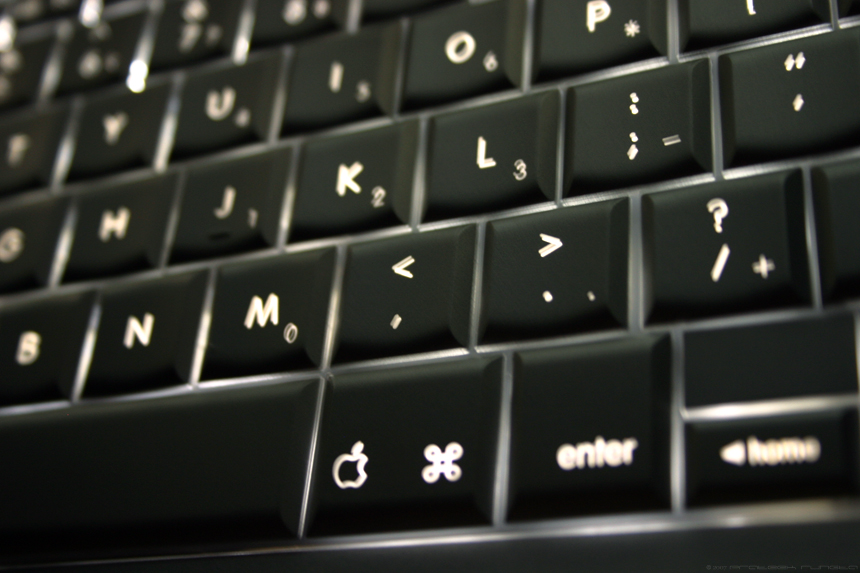 Thursday, March 08, 2007
Canon EOS 300D | 35.0mm | 1.3s | f/4.5 | ISO 400 | Flash Off

Too long had I sat in the shadows…not anymore.
I am, after almost 3 years of converting dozens of people to the Mac, finally the owner of a blazing fast MacBook Pro and boy am I lovin' it!

This is another one of those features which makes Apple products something to die for - a backlit keyboard with ambient light sensors which turn the backlight on automatically when it goes dark!

Update : Added a 'broader' view.