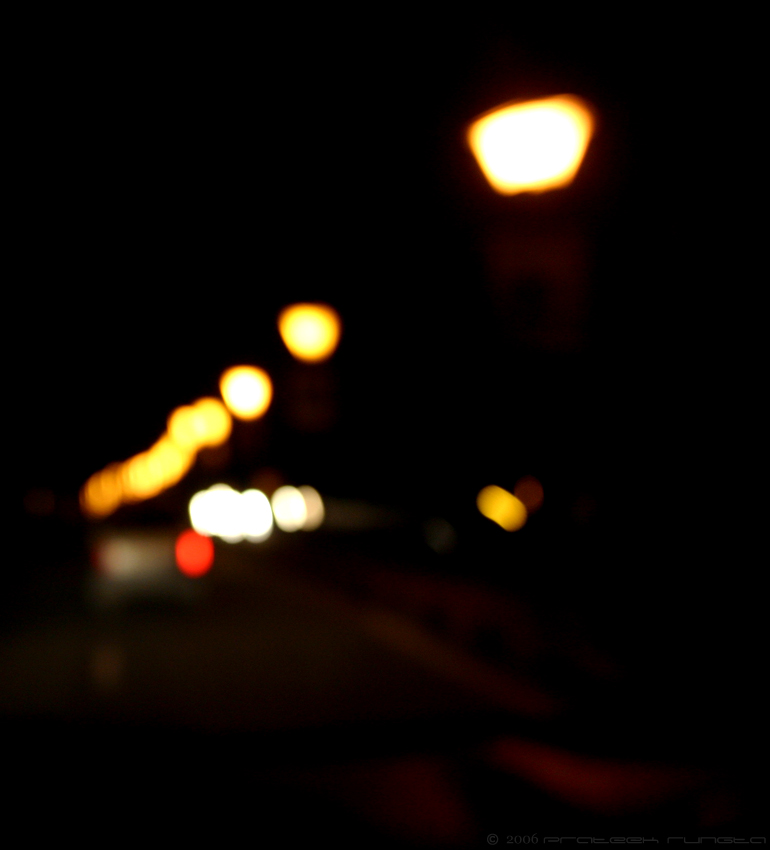 Friday, March 10, 2006
Canon EOS 300D | 18.0mm | 1/20s | f/3.5 | ISO 400 | Flash Off

Moving at the speed of life, we're bound to Crash!
Crash? How is the title 'Crash' relevant for this post, you may ask. Just the way the title 'Crash' was relevant for the Oscar award (best motion picture) winning flick Crash, I would say. This is my second post dedicated to a movie, and that obviously means I liked the movie, a lot. Add to it the fact that the whole hall was laughing for almost half the movie. Yet the longest fit of laughter was when Anchal's bro (or her bro's friend) shouted "Ek story ke badle chaar story kyon dikha rahein hai?"

So why this photo? Well it sort of sums up the feelings I had after watching the movie, and also because these out-of-focus lights were featured in a lot of places in the movie. Anyways, its time to get back to my books.

Update: Come to think of it now, I feel what I wrote doesn't do justice to the movie. It trully was a superb movie, and only watching it can do it justice.