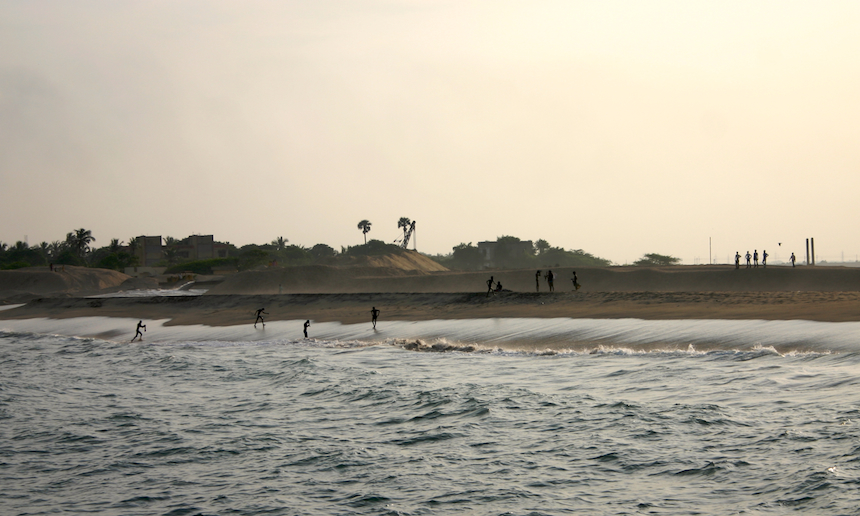 Tuesday, April 05, 2011
Canon EOS 300D | 55.0mm | 1/800s | f/5.6 | ISO 100 | Flash Off

Coast Life
Small town performance, big city backstage.
Home to the Ennore Port and the North Chennai Thermal Power Station, one can be forgiven for writing off the Ennore Creek as an industrial dump yard. Indeed, that appears to be the creek's primary purpose.
Ennore Port pales in comparison to the larger, older and more intimidating Chennai Port, while the tall smoke belching exhausts of the power plant do not exactly make for the most inspiring of seascapes. Feels as if the place was quite deliberately relegated to the northern-most extremes of the city.
While a place such as this might carry a certain desolate charm of it's own, there's much joy to be found and had at this particular edge of Madras. This big picture is just that, a big picture. We're yet to get up close.