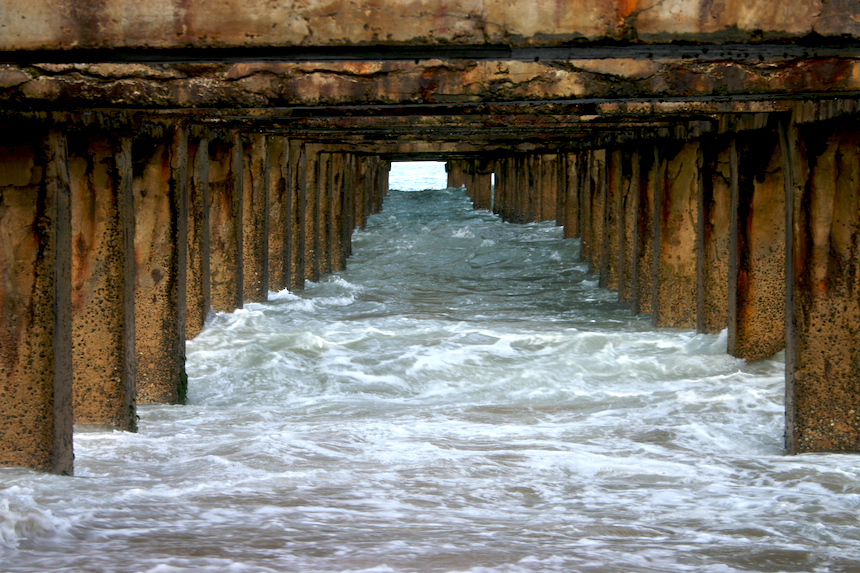 Friday, April 29, 2011
Canon EOS 300D | 55.0mm | 1/60s | f/5.6 | ISO 160 | Flash On

The Vanishing Pier
Up close. Know variously as the broken bridge, the broken pier and the vanishing pier [of Thalankuppam], this abandoned structure is probably the most cherished treasure of Ennore.
–
New photoblogs have been popping up all over: Kriti's Vignettes, Varenya's नेत्राय, Nidhi's Alive & Kicking, and the Delhi vs Bangalore project. Check them out.
And in case you've managed to miss this on Twitter and RSS, I made a little photo project myself. Instagraphy, Volume 1 – a collection of photos shot, processed and shared via Instagram on my iPhone 3GS.