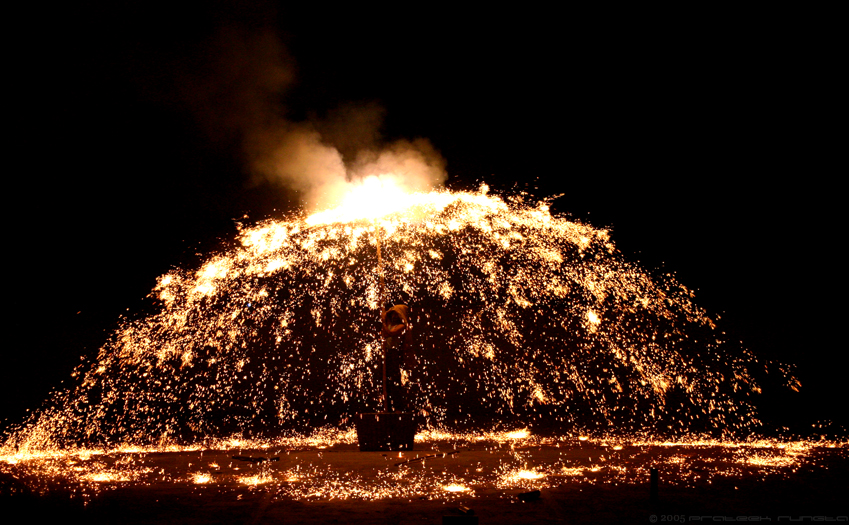 Friday, December 23, 2005
Canon EOS 300D | 45.0mm | 1/125s | f/5.6 | ISO 800 | Flash Off

Its holiday time!
How I wish I could also have a holiday and celebrate like everyone around me. Nevermind, I shall not sulk and bore you, more so because holidays also means friends returning to Delhi, which I'd been looking forward to.
Some guts the guy holding the frame must have to stand there with only a sack covering half of his body! It was a great display of fireworks though, especially because these were quite different from the fireworks generally available.

To those of you lucky ones who're going off for a vacation and will be unable to access the internet, have a Merry Christmas and a Happy New Year!