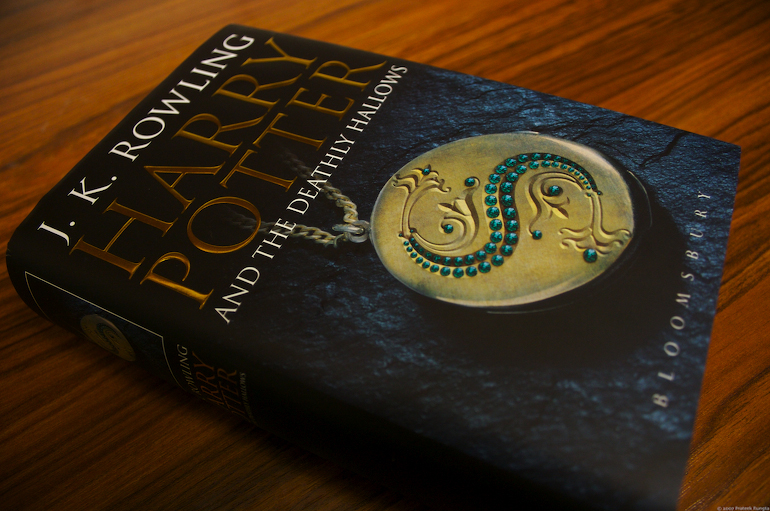 Monday, July 23, 2007
Canon EOS 300D | 18.0mm | 1/15s | f/3.5 | ISO 400

"You are an unusual wizard, Harry Potter."
I don't know where to begin, but I've got to say something so here goes.
One night in April 2004, I was staying over at my aunt's and wasn't able to go to sleep. With nothing to do when everyone else was fast asleep, I picked up Harry Potter and the Philosopher's Stone that my aunt had bought for her son. I had already seen the first two Harry Potter movies and found them mildly interesting. In spite of my friend Rohit's constant bickering that the books were much better and definitely worth reading, I had held out reading them until then. What followed was that I ended up reading all the 5 Harry Potter books that were out in the next six days. Three years later (5:17am today to be precise), I finished reading the final book. What a journey it has been. The mystery, the theories, book titles, cover art, Snape(!), W.O.M.B.A.T.s and what not.
[SPOILER ALERT!] Deathly Hallows is my favourite in the series, not just because it is the latest. It has everything I wanted to read – Snape's story, Dumbledore's history, Hermione's brilliance and amazing spellwork, trip to Gringotts, the ultimate showdown at Hogwarts and of course Harry defeating Lord Voldermort. One of the funniest moments in the book for me was when Harry tells Kreacher to stop hitting Mundungus Fletcher and Kreacher asks, "Perhaps just one more, Master Harry, for luck?" However, there were some painful moments too, especially Dobby's funeral.
I don't think I'll be able to do the 7th book justice by trying to review it. Its all over, and never have I had felt such a diverse mix of emotions. Thank you Jo for giving the world Harry Potter.
P.S. – You can view a smaller version of the image on flickr.
[Edit: Swapped the primary and secondary images.]