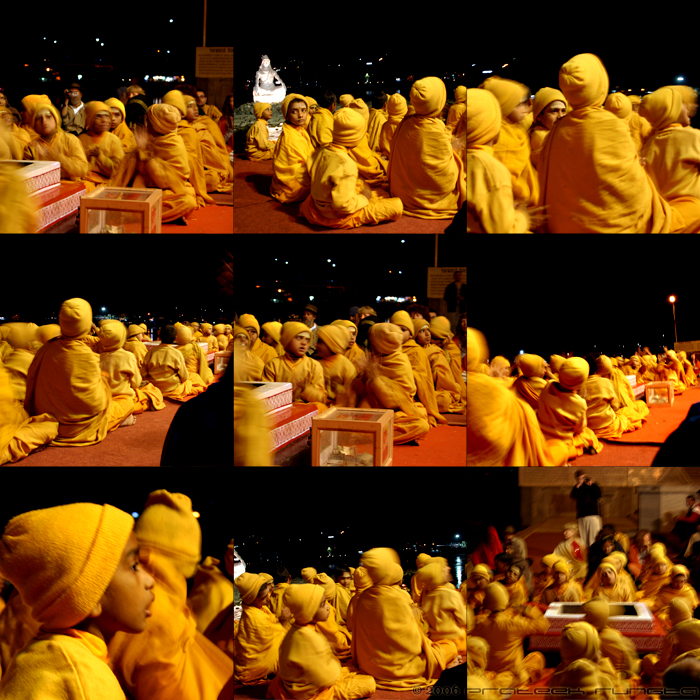 The famous
Ganga-Aarti

of Rishikesh

Happy New Year everyone! Hope you all have a great year ahead and not judge your entire year on the basis of just the first day. :)

The photos above were taken during my trip to Rishikesh, right in front of the Huge Shivji statue. I have been to loads of religious places (trust my mom to make sure of that) but nothing comes close to the Ganga-Aarti I witnessed at Rishikesh. It was very different from a normal puja as all the rituals were carried out by the kids pictured above. No adult pundit was allowed to be involved in the ceremony. There were kids right from the age of 4 or 5, I guess. After the end of the ceremony though, I found out that these kids were those that had been orphaned after the Gujrat earthquake and had no place to go to. The kids are now residents of the temple at Rishikesh and the temple committee looks after them.
It was really touching to see them all decked in saffron, so happy and vibrant, some sleeping, some dreaming, some singing, and some laughing. Hope they too have a great 2006!